Description: I love to transform various type of fabric and colors into fantastic, bejeweled flowers to wear. My creations are entirely handmade, everything you see is the product of my passion for rearranging various elements into something beautiful and precious.
When I create a flower, I feel like sculpting a new creature rather than just stacking and stitching together circles of fabric. Most of the time I create, and get the inspiration, as I go and I hardly ever stick to a predefined scheme of shapes or colors (unless I have to follow the precise pattern of a custom made order).
I didn't take any course or any specific class to learn to make what I enjoy doing, these creations are simply the result of my natural inclination to creativity and crafts.
What I normally use to make my flowers is fabric from dismissed and gently used dresses (wedding, prom, special occasions) so I usually have enough material to make new pieces and eventually custom make other ones similar to the original one posted (and if I don't, I'll let you know).
Also, I like to take pictures, and when I post images of my flowers I try to convey an image that "talks" and is as explanatory as possible of my work, as if you were almost able to touch and feel the flower itself with your own fingers.
Although I will definitely put all efforts to make it look very similar, each piece is one of a kind and any other copy will never be the exact same as the original, so please
keep this in mind when ordering a copy of one flower that is no longer available.
Featured Items: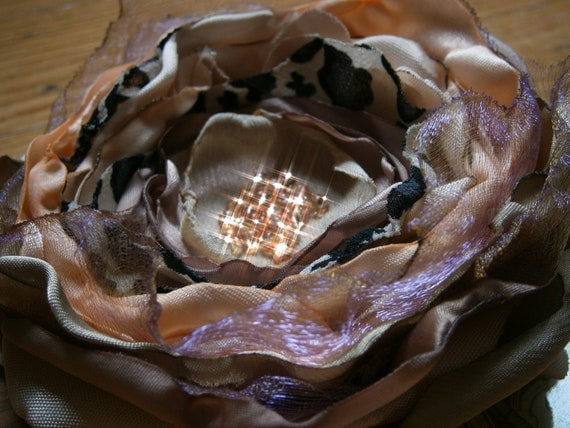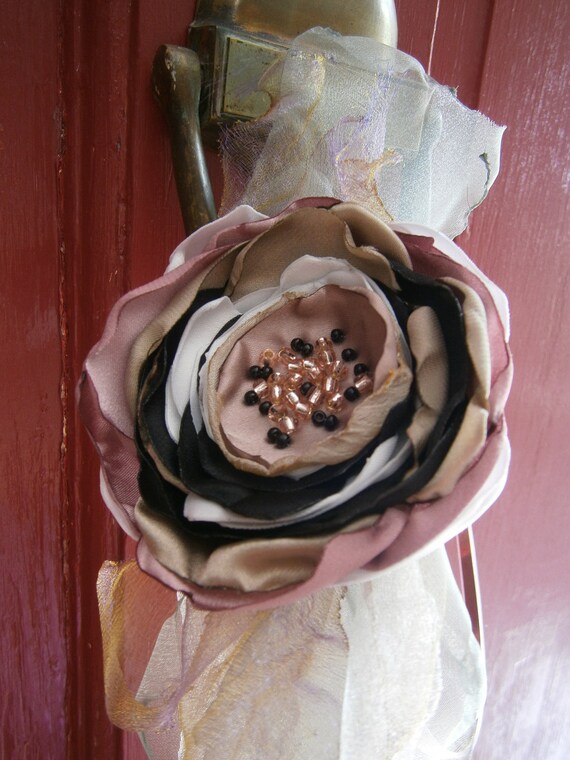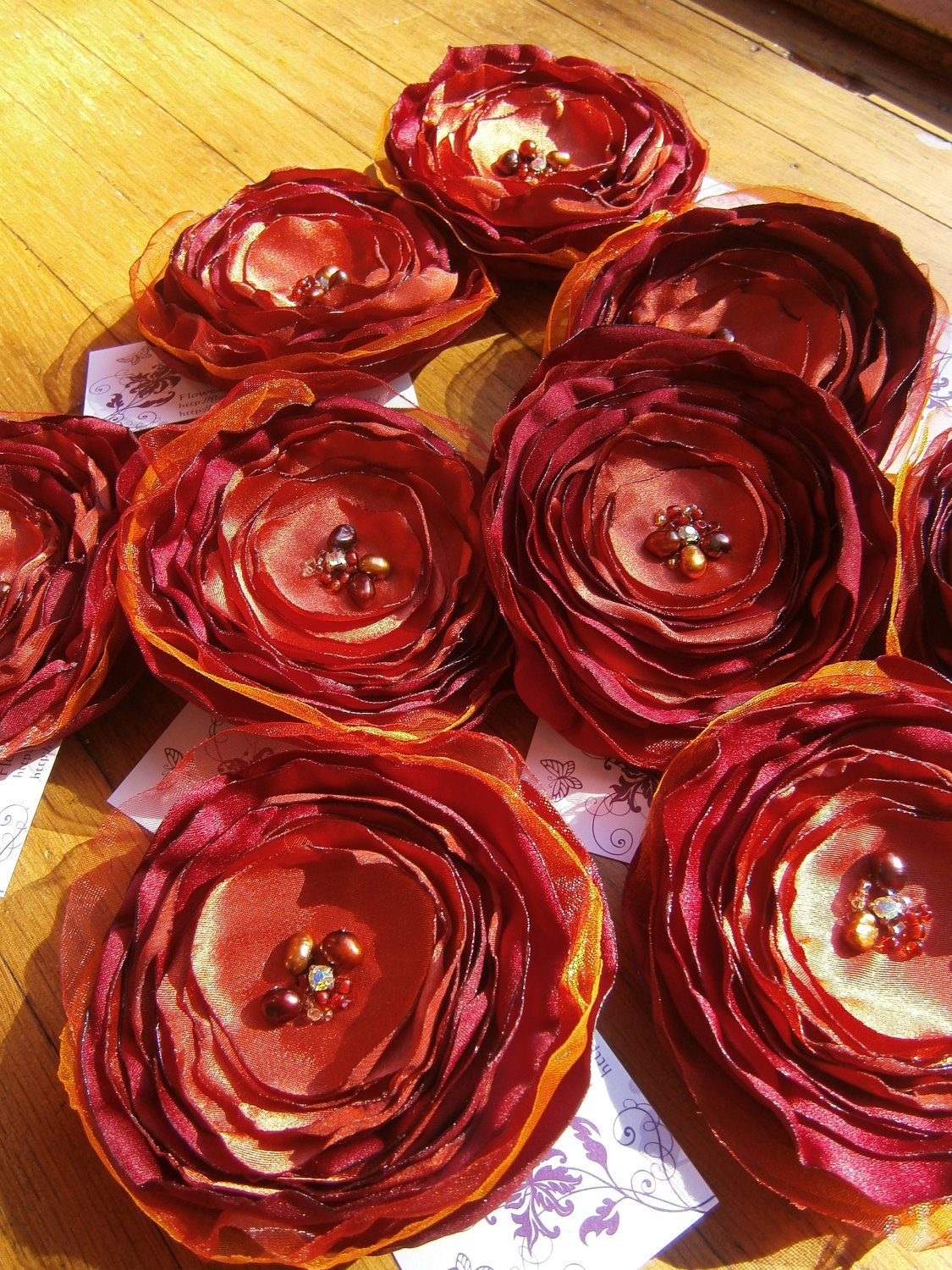 Where to find Flowears Handmade Fabric Flowers: