Shop Description:
I design and make beaded jewelry, beaded accessories like key chains and bookmarks and I also make rosaries and prayer beads. I am also and authorized dealer for Carlo Biagi Beads and Landmark Beads, both brands are high quality sterling silver European style beads. Last but no least I carry some jewelry supplies for other jewelry designers.
Where did you learn your craft:
About 12-13 years ago I became enamored with beads and took a couple of classes in Orlando, Florida. I had done some beading as a craft when I was younger, along with other types of art, but really liked the idea of making my own jewelry and decorations so I took the classes in Orlando. To enhance my knowledge of precious metals, beads and jewelry I also took the Accredited Jewelry Professional course with the Gemological Institute of America and received my diploma in 2009.
I can't really put my finger on any one thing that inspires me... designs and ideas just kind come to me at different times. The more I handle different beads, the more ideas I get and I have been known to sketch out an idea, put it aside and then come back to it when I am ready. I really try to make beaded creations that have meaning or a purpose, and sometimes they are goofy or nerdy, but you never know who might be looking for just what you are making.
I have been beading and selling beads for over 12 years and love what I do. About three years ago I quit my full time day job and have been trying to make ends meet with my jewelry and beads. While I am by no means "raking in the bucks", I am able to contribute to the household budget and keep my little business going. I love working for myself and have a schedule I try to follow every day and I am so much happier than I used to be working for other people. This year I was accepted into the Artisan Group and have learned so much more about promotion and designs from all of the talented artists in the group. Earlier this year I had the opportunity to send one of my earring designs
as part of a Stylist Gift Bag initiative, coordinated by The Artisan Group®, to the Wardrobe Stylist of the hit TV series "The Vampire Diaries". My "Eternal Reflection Earrings" were chosen by the stylist and worn by Elena (actress Nina Dobrev) in the recent episode "True Lies" (Episode 5:2) which aired on October 10th.
Featured Items: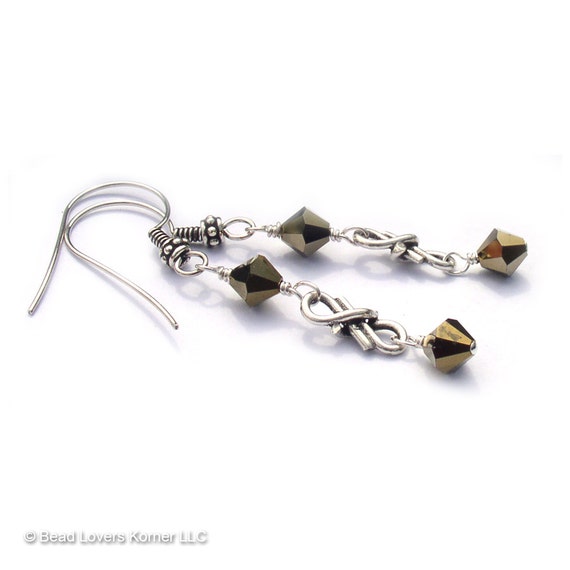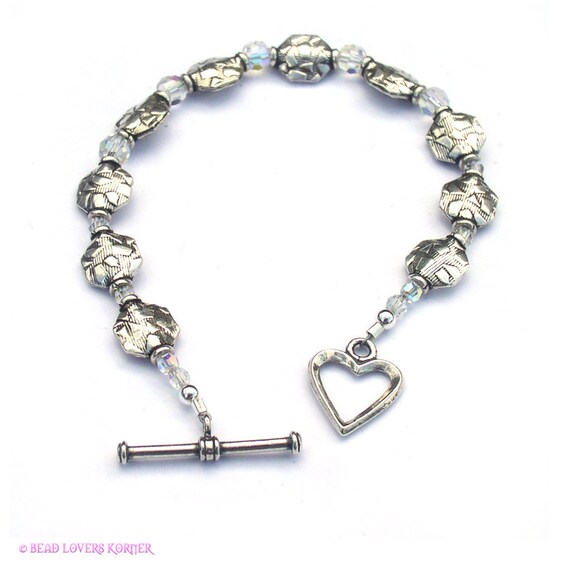 Where to Find Bead Lovers Korner: