Description:
Fun in the sun is what Vintage Suits by Mary is all about! I make period perfect, retro playsuits and swimwear. With over 30 years experience in the apparel industry, I pay very close attention to fit and function. My fabrics have that vintage look with today's technology for comfort and support to make you look and feel wonderful while swimming or playing. I cater to every doll, from the shy violet to the sassy siren!
Vintage Suits by Mary was incorporated about three years ago. Before that I was a pattern maker in the swimsuit industry for more than 25 years. When I started VSbM, I wanted to make clothing that really replicated the fit and glamour of the 40's and 50's. Back then, clothes really fit and made women look fantastic!
Most of my inspiration comes directly from vintage clothing and old swimsuit ads. I love how cheeky the ads always were!
I usually find a detail that I love, then work it into a swimsuit or a playsuit. I have so many ideas swirling around in my head and not enough hours in the day to produce them. I also have a fantastic fit model, who is also my muse: Shelby Loveland. She inspires about 2/3 of my designs. (and how nice to have an entire line that you know will fit you perfectly, huh? :D)
Whenever someone asks me what they should buy, I tell them, "Find styles that flatter YOU. If you are small busted, look for pleats, shirring, or ruffles up top. If you have a tummy, you can't go wrong with sarong style shirring at the waist. Hips can be created or hidden with a flared skirt, or accentuated with a straight one.


Always wear the proper undergarments with playsuits. Women back in the day always wore pretty supportive bras, girdles, and waist cinchers. There is a large amount of amazing underwear out there!"
I personally am a big fan of real vintage, but I know that vintage swimwear can be incredibly fragile, so I make my suits so that a girl can look like a vintage vixen, but still go into the water or spend the entire day in her outfit and not worry about ruining it.
Featured Items: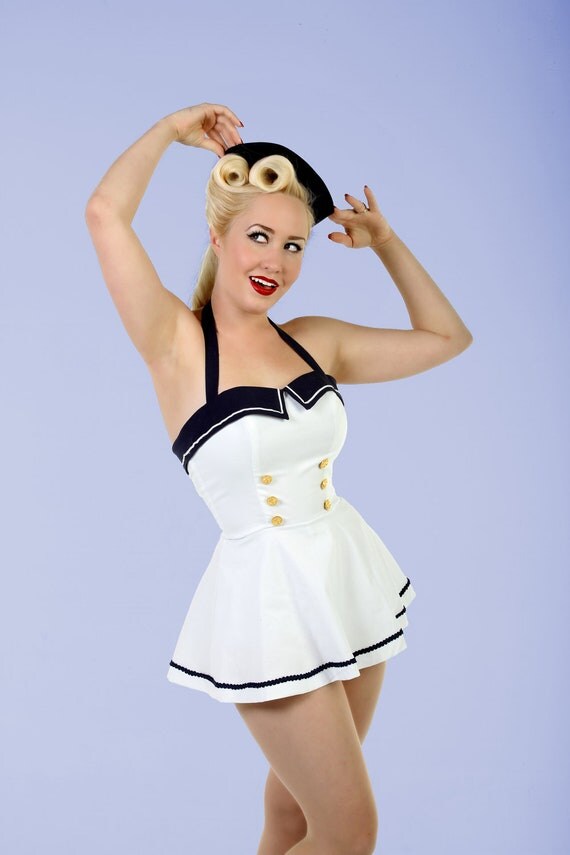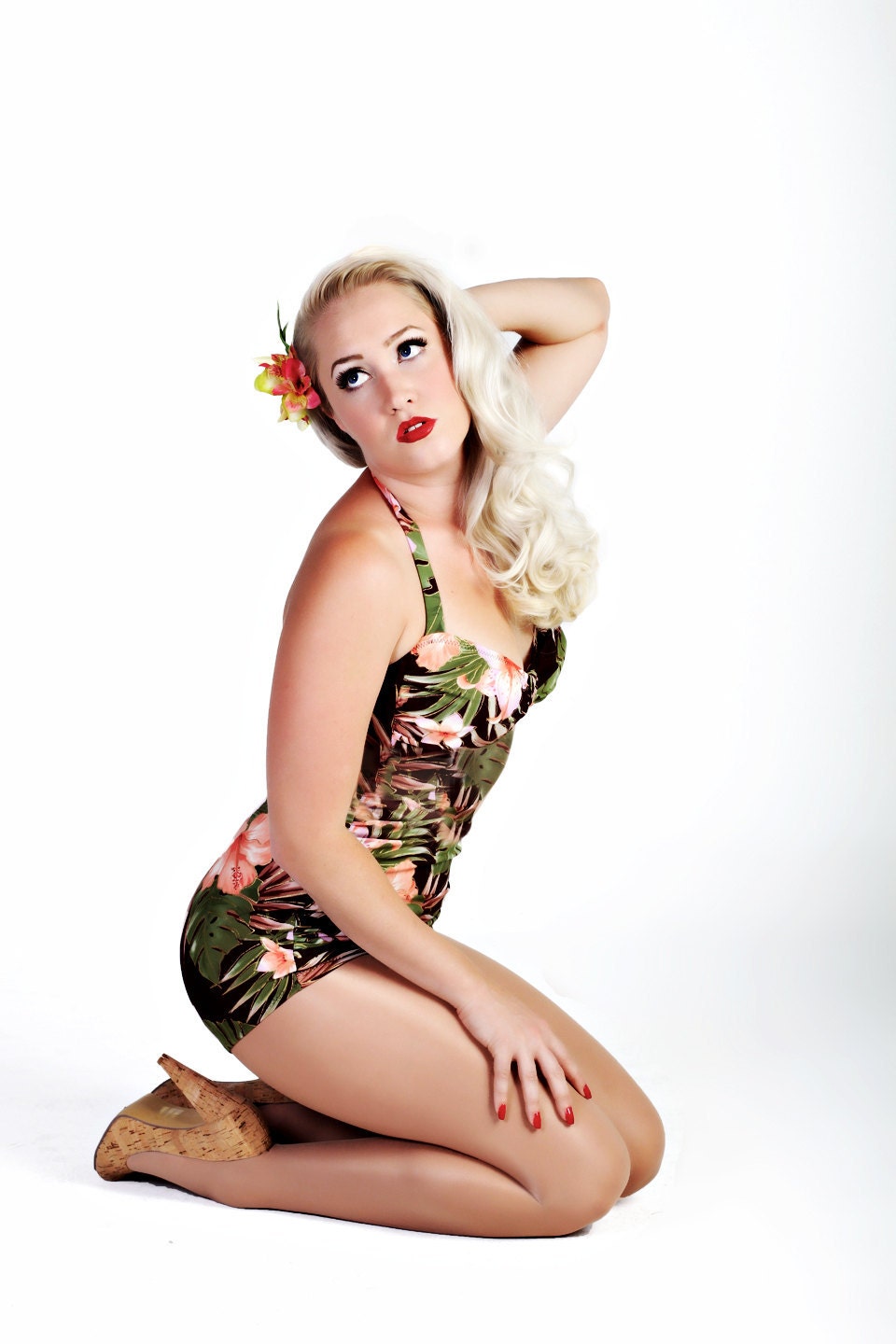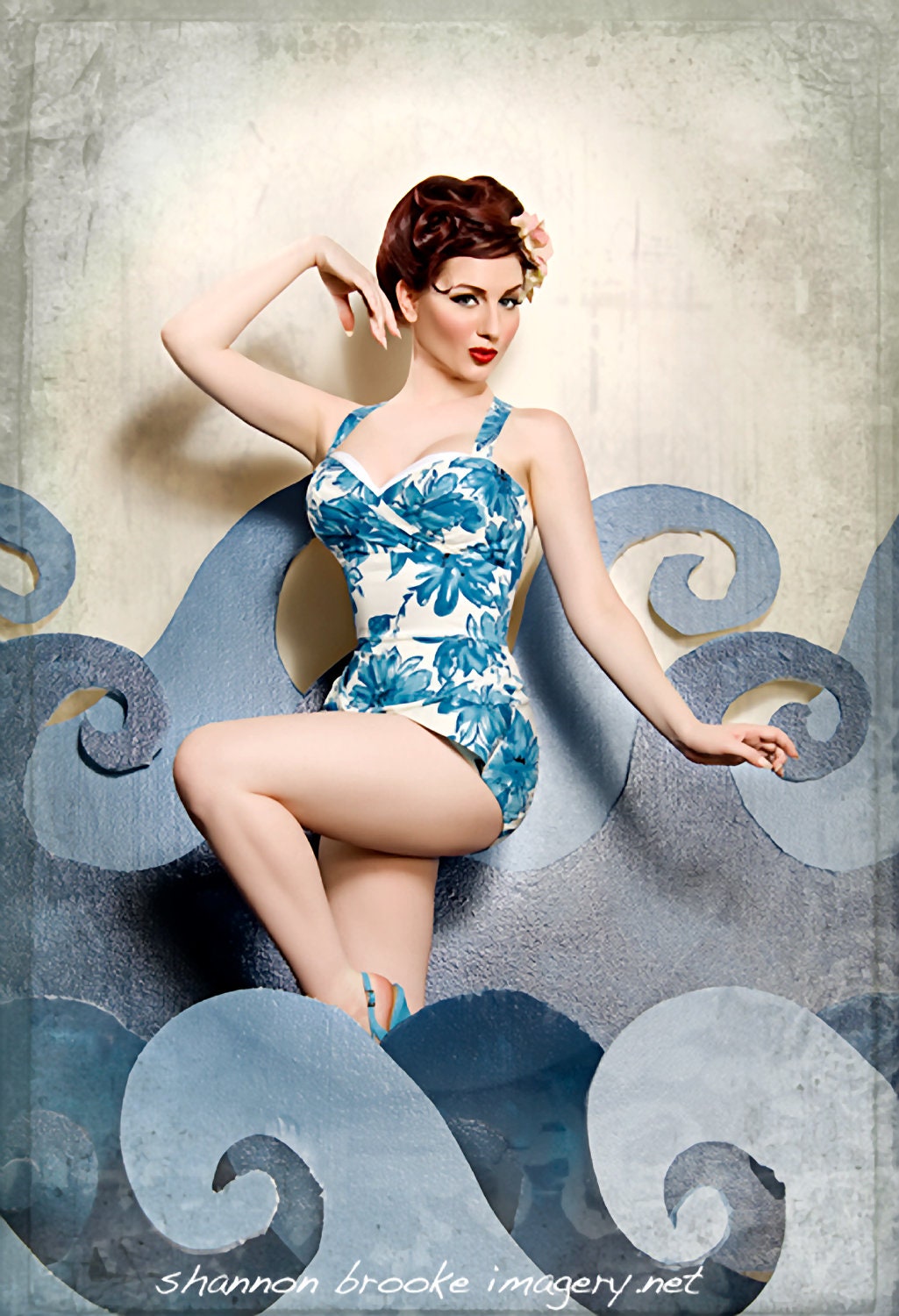 Where to find Vintage Suits by Mary: