Shop description:
I started my art career as a painter. Clay was a challenge and a door to unlimited possibilities. It allowed me to express more than just one interest, by combining the aspects of sculpture and illustration. And even after all this time, I still am in love with the medium. I know that like all loves, it will stay with me forever.
Amelia Costa Art is an opportunity to share my work you. Enjoy!
Where did you learn your craft?:
I was studying painting in college, when I had to take an elective course. I took pottery and was completely hooked. I found a way to combine my painting experience with my love of the clay medium.
What inspires you?:
I am inspired mostly by nature. I live in Florida . Here the colors and light are extraordinary, and I try to include them in my work.
Biography:
I was born in Peru. My family moved to the US when I was 20 years old. My career path started in a completely different direction. But I was always interested in "making" things. I decided to go back to school and learn and be inspired by other artists. I live in Florida with my husband, John McCoy who is a potter , and our dog Tony ( studio dog extraordinaire).
Featured Items: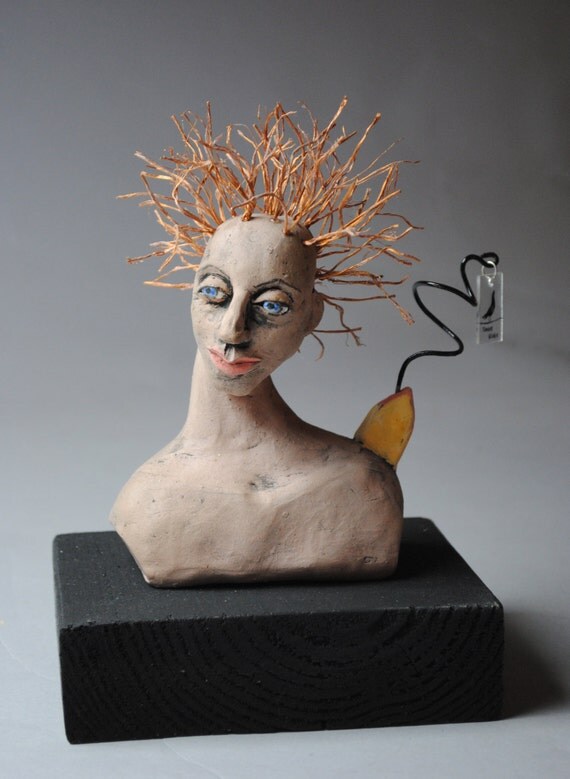 Where to find Amelia Costa Art: